Committed to Animal Care
Building off SeaWorld's extensive research and rescue expertise, SeaWorld Research and Rescue will act as an advanced knowledge hub focusing on indigenous Gulf marine life ecosystems. The facility will be located adjacent to the Marine Life Theme Park, and will be the first dedicated marine research, rescue, rehabilitation and return center in the UAE. Accessible to visitors by reservation, the Research and Rescue Center will also demonstrate the work from resident scientists and researchers, enriching guests' knowledge of aquatic animals, and offering tailored educational learning programs for both local and international schools and touring groups.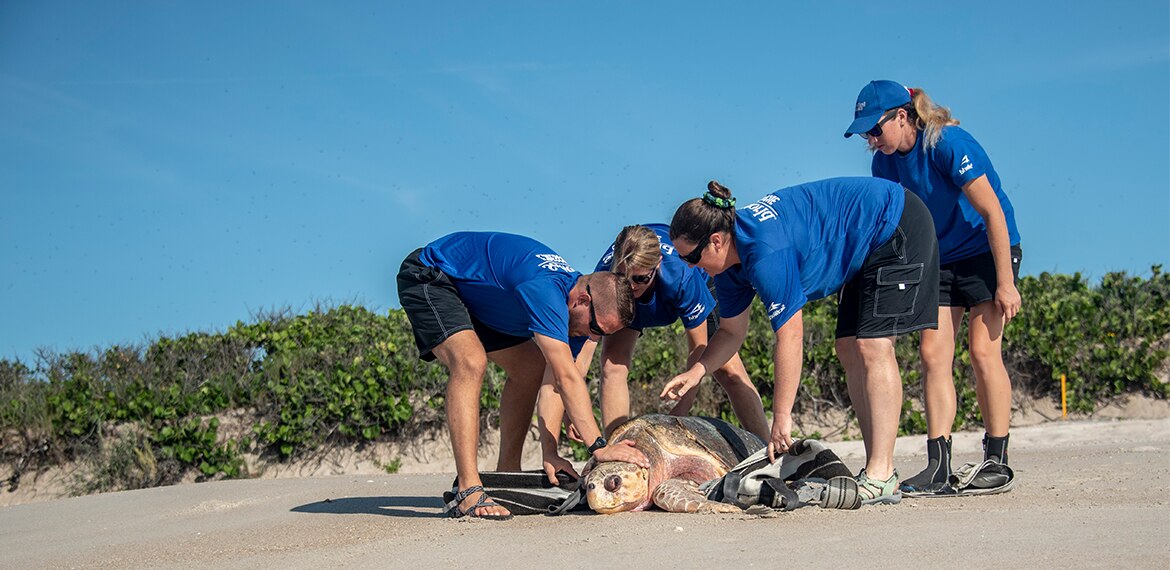 SEAWORLD MARINE ANIMAL RESCUE & REHABILITATION
For more than 55 years, animal rescue and rehabilitation has been the heart of SeaWorld. From habitat protection and ocean health initiatives to their many rescue and rehabilitation efforts. SeaWorld supports conservation projects across the globe. It's their hope that when you meet SeaWorld's dedicated Animal Care Specialists or spend time with the animals in their care, you will be inspired to get involved too.